Rare and Out of Print Seforim Reprint Program
Operated by
PublishYourSefer.com
in conjunction with
HebrewBooks.org
IMPORTANT: Please review our
policies
and
FAQ
before ordering.
Make sure to check
ways you can save on your order
and most recent
Lulu coupons
Quality Disclaimer
Due to the age and original scanning quality of many of these titles, we do not accept any responsibility as to the completeness, or print quality of any title. PLEASE CHECK the original archive as well as the any available sample pages before ordering. Additionally, you should be aware that we add a small margin to space all around during processing which may cause problems on the edge of the page be more apparent.
Reprint Information
(what is an reprint?)

S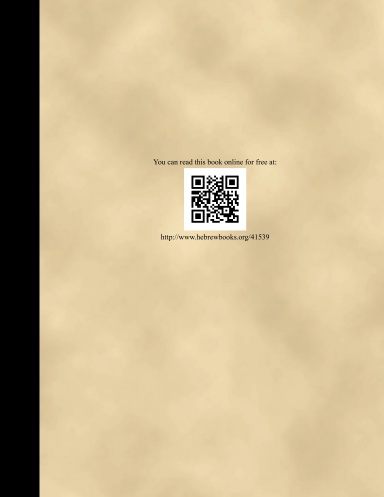 Edition Title: פרי חדש - יורה דעה - תקכט (More Info)
Edition Type: Standard Reprint
Preview:
Available in PDF (first 50 pages)
Date Created: 2014-03-12 07:42:33
Printing Partner: Lulu Enterprises
Binding Type: Soft Cover
Trim Size: 8.50" x 11.00"
Price (before shipping/tax): $9.99
More information about this edition including other
reprints can be found at this page
---
Copyright (C) 2006-2023 by PublishYourSefer.com, a service of IDN. PublishYourSefer.com is a participant in various Amazon Associates programs, which are affiliate advertising programs designed to provide a means for sites to earn advertising fees by advertising and linking to Amazon sites.